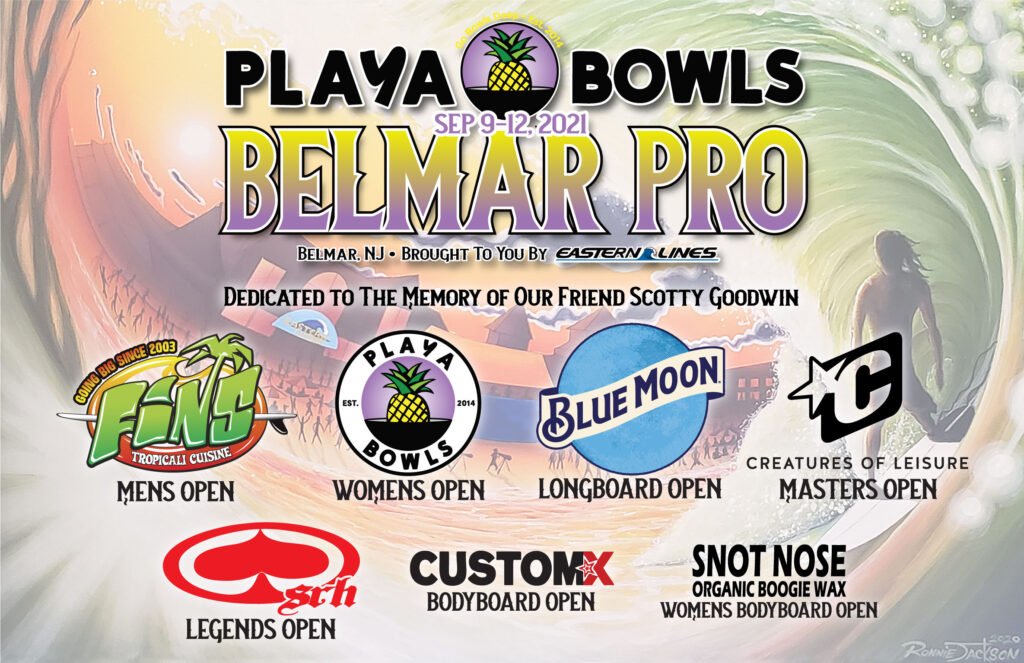 The Belmar Pro is back!!!! We are very pleased to announce that this year's event will be sponsored by Playa Bowls. The event is scheduled for September 9-12th at 17th Ave in Belmar. This year's event will be:
Fins Pro Mens
Playa Bowls Pro Women
Blue Moon Pro Longboard
Creatures of Leisure Pro Masters 35-49
SRH Legends 50 & Up
Custom X Pro Bodyboard
Snot Nose Wax Womens Bodyboard
After all the frustration of this past year and the cancellation of lat year's event, we think there will be alot of excitement for this years event. As always, we are holding our event at the peak of Hurricane Season. Hopefully Mother Ocean will deliver some epic surf.
Entries will begin July 1st. You will be able to enter directly through a link on our website or download a Contest Entry form.