The official news has been given a green light: the 2017 Monster Energy Belmar Invitational is ON!! Full official announcement coming this week:
< click to open large, please share! >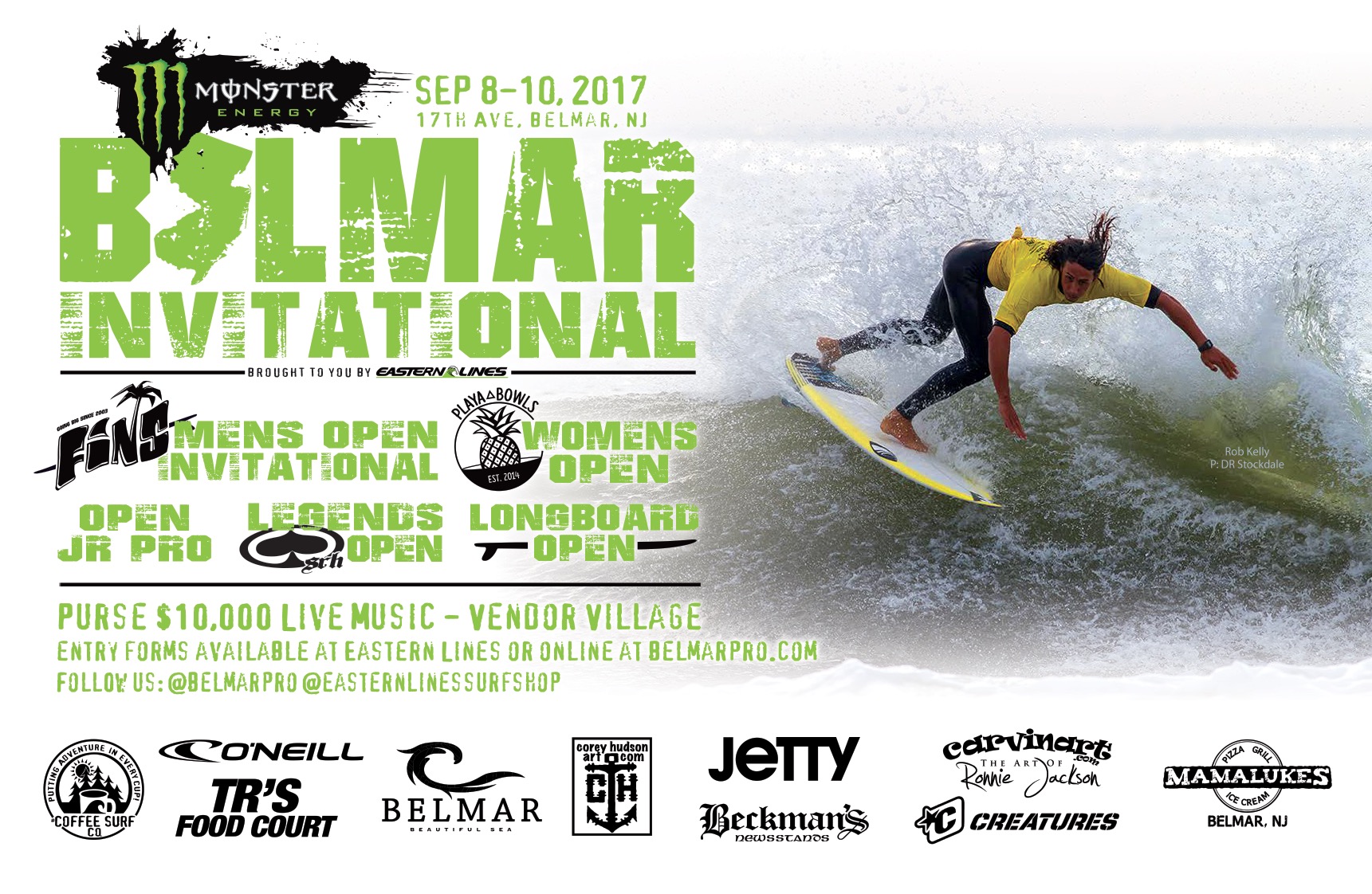 The 2017 NJ State Surfing Championships scored an excellent spring south swell that had some good quality waves pump into the 16th & 17th avenue beaches in Belmar NJ.  Thanks to everyone that helped pull it off, and congrats to all the finalists!!
Pro Open
1. Zach Humphreys
2. Sam Hammer
3. Rob Kelly
4. Kyle Tester
---
Amateur Finals
Boys Finals

1. Evan Couval

2. Cole Deveney

3. Zach Mansfield

4. William Grossarth

___________________

Jr Men

1. Jake DeMatteo

2. Logan Kamen

3. Keaton Fortney

4. Curran Iglay

___________________

Jr Women

1. Grace Lehman

2. Morgan Iglay

3. Emily Grossarth

4. Audrey Iglay

___________________

Men

1. Cooper Fortney

2. Justin Perry

Masters

1. Chris D'Antonio

2. Chris Sibilia

3. Steve Swenson

4. Brian Stephens

___________________

Legends

1. Jack Murphy

2. Dean Schoonover

3. Chris Divito

4. Gary Finnegan Sr

___________________

Longboard

1. James Contreas

2. Cole Deveney

3. Paul Kelly

4. Keaton Fortney