The Sixteenth Avenue Beach in Belmar has seen some amazing events, but this was the most exciting day in the history of the Fosters Belmar Pro, thanks to Hurricane Igor. Rolling sets from four to eight-foot poured into the Belmar beach all day long, creating moments of drama where thousand were on their feet. Read More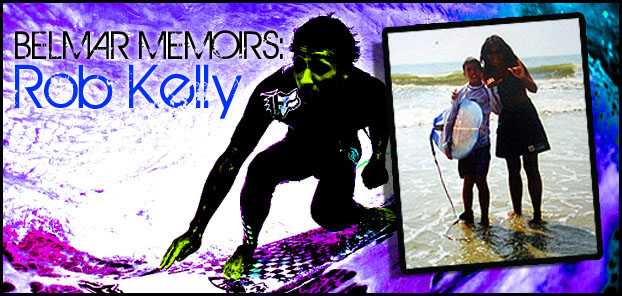 He may be "Raw" Rob now. He may have called off Kelly Slater at Pipe last winter. He may be one of the top surfers living in New Jersey today, but Rob Kelly was once a grom from the unlikely state of Pennsylvania.
Before father Jim Kelly family moved to Ocean City full time, the Kelly boys would take whatever ride they could get, and that often meant Belmar. "When I started surfing, 16th Ave. in Belmar was my spot. It was the closest beach from where I lived – about an hour and 15 minutes away," remembers Rob Kelly, "I'd actually only surfed a handful of times in Ocean City before we moved there.
Read More