About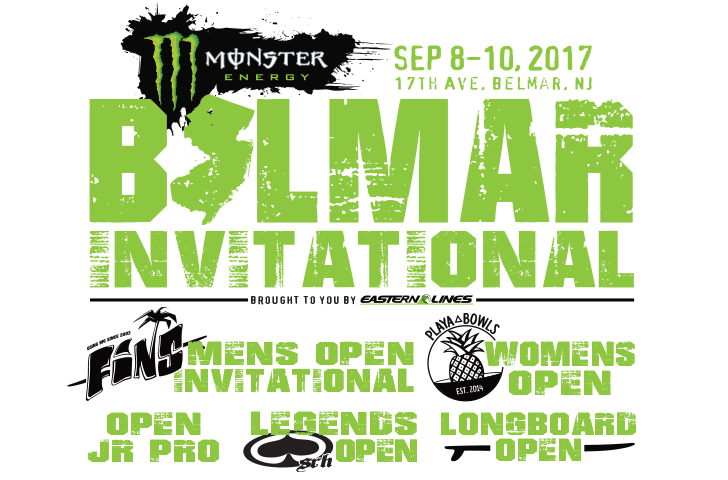 After a decision to take a break in 2016 from the longstanding and successful Belmar Pro to re-coordinate a new and better main event for 2018, we offer the 2017 FINS Belmar Invitational, Brought to you by Eastern Lines Surf Shop, between 16th & 18th aves, Belmar, NJ, September 8th – 10th.
2017 Monster Belmar Invitational will be composed of 3 event divisions: A FINS Mens Pro Invitational/Open, the Playabowls Womens Open, the SRH Legends, Open Jr Pro and Longboard Open. With the FINS Mens Pro Invitational/Open the initial invites have been sent out to the invitees, with the remaining slots available as an "Open". The Invitational slots remain active till the competitor confirmation deadline of August 10th, in which from the 11th – on, any Invitational slots not confirmed and filled, will be switched to "Open" availability until all slots are filled. The Womens and Longboard events are full "Open" events. Heat structure will be following WSL-CT format, with an experienced, qualified judging panel.
Stay tuned for more details including event and after party schedule and more!! Registration is now open, for Women and Longboard as well, hurry and get your slot before they are taken!!
More than just a surf contest . . .
Surfers and fans alike come back to the stretch of beach between 16th and 18th Ave on the same weekend each year because they know of Belmar's welcoming reputation. They know that each year the town opens it's doors for parades, parties, the famous Belmar Seafood Festival, and this annual surf event. Traveling pros recognize that this contest has a great history of waves. In the past, they've come from  Australia, Brazil, Puerto Rico, Costa Rica, Europe, South Africa, the Dominican Republic, Mexico, and all over the US.
It's not every day that you get to meet your surfing heroes, but the Pacifico Belmar Pro WSL QS1000 is a time when the sport's marquis athletes are right there to watch, meet, and get an autograph from. In the past, that has included Shea Lopez, Parker Coffin, Balaram Stack, Ben Bourgeois, the Guduaskas brothers, Aaron Cormican, Bryan Hewitson, Timmy Reyes, Jeremy Johnston, Shaun Cansdel, and Brian Toth. This year our main Mens event has been upgraded to Mens WSL QS1000 rating, and is sure to draw a new wave of hot young pros and legends of the sport.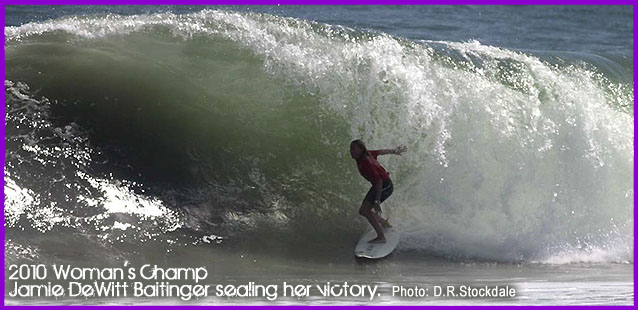 It's a chance for young East Coast upstarts and New Jersey pro surfers to shine. In addition to the Pacifico Belmar WSL QS1000 Pro, the FINS WSL Jr Pro QS1000, FSOS Womens Pro, Longboard Pro, Masters Pro and Legends Pro.
The Junior Pro, first picked up by Fins in 2009, is an Then-ASP, now WSL-sanctioned event. Surfers compete to not only win money and gain experience for WSL QS events, but also for points toward competing in the WSL World Junior Championships. In it's short history, the Fins Pro Junior is already attracting some of the best young surfers in North America.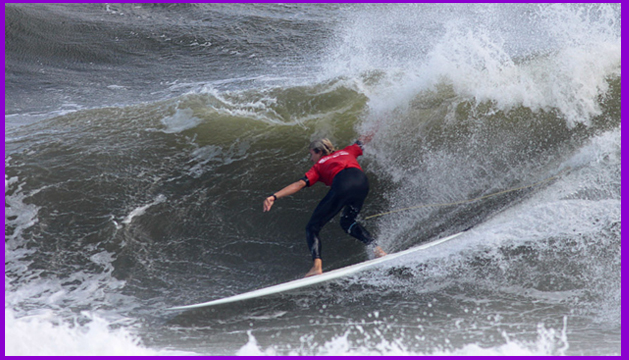 Belmar's beach is always alive with an interactive sponsor village. There are fun contests, autograph signings, demos, bands, food vendors, and giveaways. And the action doesn't stop when the last horn goes for the day. Evenings are packed with parties, live bands at various venues, and film premiers
Even beyond Labor Day, there's one more great event at the Jersey Shore. The sponsors invite the spectators to become a part of the action. In recent years, those who can't be at the beach for the full three days have followed along on the web and our social networking outlets.
---
Links to related stories for the Belmar Pro:
Eastern Surf Mag's 2013 Full Wrap with gallery
Surfline's 2013 Coverage by Matt Pruett
The Surfer's View coverage and photos
ASP story on 2013 Fin's Pro Junior
Press of AC Wrap featuring Maddie Peterson and Matt Keenan.
Eastern Surf Mag's 2013 Preview story
The Press of AC's preview featuring Rob Kelly.

2010 ESM"Fight Club"
ESPN's 2010 coverage and video
ESM's Preview on the Belmar Pro
Transworld Surf coverage by Ryan Brower
Write up in the Asbury Park Press by Joseph Sapia
2005 Surfline "Why is the Belmar Pro such a colossal event?"
---
For sponsorship opportunities regarding any aspects of the Fosters Belmar Pro including the Beach Market and Webcast please contact us at the following:
Don Tarrant/Eastern Lines
732-681-6405
easternlines@gmail.com
Patti Baxter/Spark Market Solutions
732.747.4449
patti@sparkmybiz.com
Save