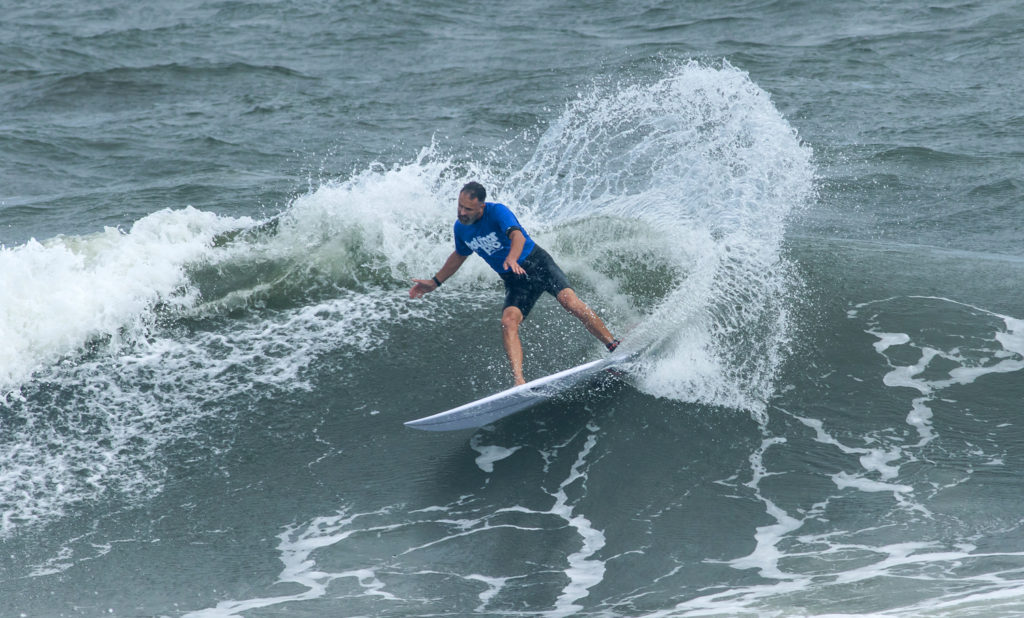 Traditionally, luckily, "by the grace of God", "Don's luck (of the Irish?)", … whatever it is, it's blessing the Belmar Pro again with contestable waves despite being in between spinning Atlantic storms.
As the NE winds grew, so did the waves, with solid 3-5 ft wind swell filling in to the beach between 16th and 18th ave jetties. Florida's Logan Hayes who's had very strong results over the past few years was clearly one of the standouts along with Belmar's own Logan Kamen who also dominated with high scores. Another standout was the comeback out of retirement for Jersey legend Matt Keenan who also surfed crisp, and light on his feet.
APB Bodyboard heats were brought back in to the event thanks to the organization of APB coordinator and Jersey bodyboard legend Steve Jackson. Juan Rivas from the Domincan Republic had the highest heat score. Bodyboard Quarterfinals will resume on Sunday.