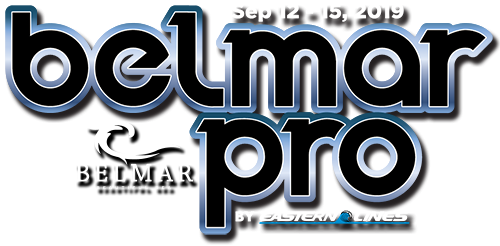 Tentative Schedule of Events
Please note: This is a preliminary Schedule and is subject to change. A more detailed schedule will posted the week of the event.
Thursday Sept 12th Tides: High 7:08am Low 12:50pm
8am-4pm Eliminations for Fins Pro Men
Friday Sept 13th Tides: High 7:30am Low 1:32pm
8am-6pm Eliminations for Fins Pro Men
Quarter Finals for Custom X Bodyboard Pro
8pm Sol Party at Joe's Surf Shack 18th Ave
Music by: Anthony Lee & Predator Dub Assasins
Drink Specials – Giveaways
Saturday Sept 14th Tides: High 8:09am Low 2:12pm
8am-6pm Quarter Finals for Fins Pro Men
Round 1 for Playa Bowls Women's
Round 1 for Sol Pro Longboard
Quarter Finals for Fins Pro Men
8pm Official Belmar Pro Party Beach Haus Brewery 8th Ave
Music by: Old Bottom Turns and Psychedelic Submarines
Session 81 Specials – Free Giveaways
Sunday September 15th Tides: High 8:43am Low 2:51pm
8am-4pm Semi-Finals & Finals for all Events
4pm Awards and After Party D'Jais Ocean Ave
The annual 2019 Belmar Pro is coming around the corner once again this coming September 12-15th, and competitor registration is still open!